Enrollment in our diaper pantry program has increased by 50% due to COVID-19.
Please help us by purchasing diapers on Amazon for to meet the demand.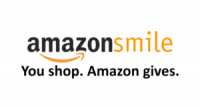 Membership - Join the Coalition
Membership to the Martin County Healthy Start Coalition will allow you the opportunity to access information relevant to Maternal and Child Health in Martin County.
Our quarterly meetings feature speakers on a variety of topics from adoption services to domestic abuse to mental health. Coalition members come together from all areas of Martin County with the common cause of ensuring positive birth outcomes for all women and children in Martin County.
The coalition also serves to develop our five-year strategic plan and advocates for maternal and child health policies with our elected official on a voluntary basis.
For more information or to join the Healthy Start Coalition, please contact our Director of Development, Aubrey Campbell, at:
or download the form and send to us:
Donate
Martin County Healthy Start Coalition is funded through the Florida Department of Health, Medicaid, the Children's Services Council of Martin County, and many charitable individuals like you. Your gift of any size greatly impacts Martin County's future by ensuring that every baby born in Martin County gets a healthy start!
Follow Us On Facebook At: https://www.facebook.com/MCHealthyStart/