Pregnancy
Pregnant During a Pandemic
Facts and Podcasts coming from real people with real experiences!
To listen please visit Coronavirus: Facts vs Fictitious
Birth Justice Network
BIRTH JUSTICE BILL OF RIGHTS
As a Black pre-conception, pregnant, birthing or postpartum person, I have the right to:
STAND AGAINST RACISM.
KNOW MY HISTORY AND RESIST INSTITUTIONAL RACISM.
HONOR MY VALUES.
EXPRESS MY CULTURE.
DEVELOP A NETWORK OF SAFETY AND SUPPORT.
REPRESENT MY BLACKNESS.
CARE FOR ALL MY IDENTITIES.
PROTECTION FROM VIOLENCE.
UNDERSTAND MY HEALTH.
RESPECT MY FAMILY STRUCTURE.
COMPREHENSIVE CARE AFTER I GIVE BIRTH.
SUPPORT FROM MY DOULA.
ACCESS TO EVERYTHING I NEED TO BE HEALTHY.
SUPPORT IN REDUCING STRESS.
INCLUSION IN THE DECISIONS THAT AFFECT ME.
ENSURE ACCESS TO ALL BIRTH CARE OPTIONS.
HONOR THE NATURAL BIRTH PROCESS.
SUPPORT MY BABY'S RIGHT TO HUMAN MILK.
GET A SECOND OPINION.
ADVOCATE FOR MY RIGHTS.
TIME TO HEAL AND BOND.
RECOGNIZE THAT MY BODY IS ALWAYS MINE.
What is the risk for pregnant women of getting COVID-19?
• It is currently unknown if pregnant women have a greater chance of getting sick from COVID-19 than the general public nor whether they are more likely to have serious illness as a result.
• Pregnant women in general have an increased risk to some infections and viruses. With viruses from the same family as COVID-19, and other viral respiratory infections, such as influenza, women have had a higher risk of developing severe illness.
Can COVID-19 cause problems for a pregnancy?
At this time, it is unknown if COVID-19 would cause problems during pregnancy.
How can pregnant women protect themselves?
Pregnant women should act on COVID-19 as the general public is recommended:
• Avoid close contact with people who are sick
• Avoid touching your eyes, nose, and mouth with unwashed hands
• Wash your hands often with soap and water for at least 20 seconds
• Use alcohol-based hand sanitizer with at least 60% alcohol if soap and water not available
• Cover your cough (preferably with your elbow)
• Avoid people who are sick
• Follow the guidance on social distancing for all vulnerable people
Should I continue going to work while pregnant during COVID-19 pandemic?
Pregnant woman who have the ability to work from home should do so. If you can not work from home, if you work in a public-facing role that can be modified appropriately to minimize your exposure, this should be considered and discussed with your occupational health team.
Should you attend your prenatal appointments?
If you are well, you should attend your antenatal care as normal. Be sure to call your healthcare office prior to attending to follow proper protocol.
If you have symptoms of possible coronavirus infection, you should postpone routine visits until after the isolation period is over. Use of telemedicine for prenatal care may be a novel way to limit exposure to COVID-19 for pregnant women.
Can COVID-19 be passed from a pregnant woman to the newborn?
We still do not know if a pregnant woman with COVID-19 can pass the virus that causes COVID-19 to her fetus or baby during pregnancy or delivery.
Does having COVID-19 during pregnancy increase the chance for miscarriage?
Studies have not been done to see if having COVID-19 during pregnancy could increase the chance of miscarriage.
For more information about the Coronavirus Disease 2019 and Pregnancy visit: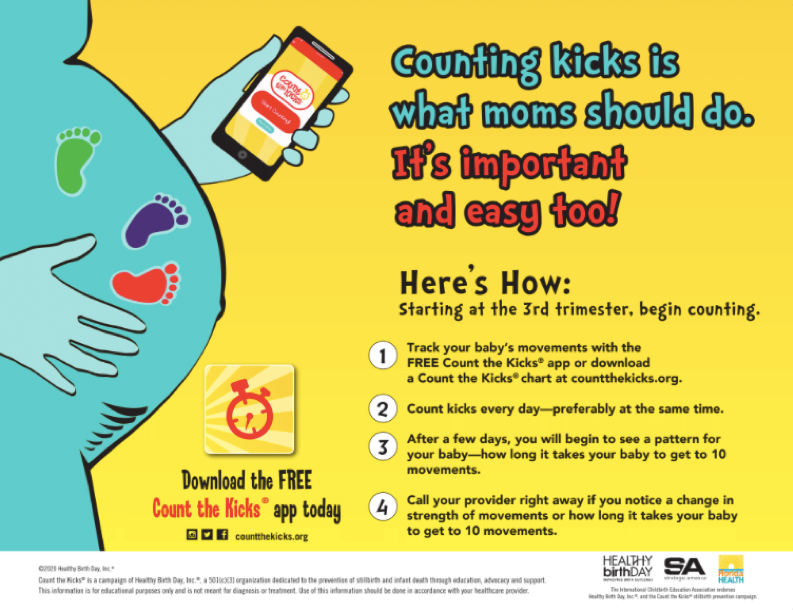 Pregnant and Post-Partum Women with OUD
The National Practice Guideline supports access to all FDA-approved medications for all individuals, including those in the criminal justice system in need of addiction treatment.
The National Practice Guideline is the first set of guidelines to address all currently FDA-approved medications available to treat OUD and opioid withdrawal, including all available buprenorphine formulations, in a single document.
This comprehensive National Practice Guideline includes specific recommendations for special populations. Among the most notable changes related to these special populations are:
For pregnant women with OUD, treatment with either methadone or buprenorphine is the current standard of care.
For individuals with co-occurring OUD and pain, temporarily increasing the dose or dosing frequency of methadone or buprenorphine (i.e. split dosing to maximize the pain-relieving properties of these medications) may be effective for managing pain. Moreover, discontinuation of methadone or buprenorphine before surgery is not required.
Individuals with OUD within the criminal justice system should receive the same standard of care as individuals treated in the community. This means that all existing medications for treating OUD should be available and that patients with OUD should be allowed to maintain their current medications or should be initiated on medication while in the criminal justice system.
Healthy Start Coalition of Flagler & Volusia Counties is providing intervention for pregnant and post-partum women that have substance use disorders. We are doing as much virtual and telephonic outreach as possible. Call our office, (386) 252-4277 and we will connect you to available services as we are able.
ASTHO Developed Resources
COVID-19 Intervention Actions: Supporting Individuals Experiencing Homelessness
COVID-19 Intervention Actions: Providing MAT for OUD
Additional resources can be found on ASTHO's COVID-19 Response Webpage
Federal/National Partner Resources
ACOG released FAQs for OB/GYNs treating and managing care for women during COVID-19:
https://www.acog.org/clinical-information/physician-faqs/covid-19-faqs-for-ob-gyns-obstetrics